Benefits of Dental Implants

West Linn, OR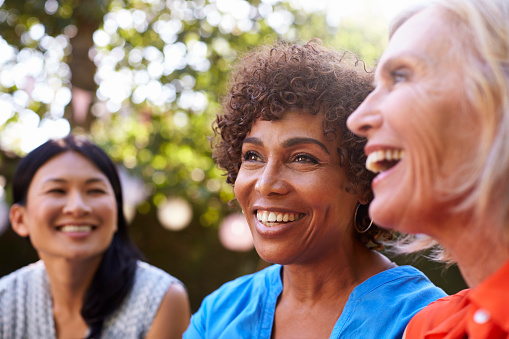 If you are planning to get a dental implant to replace a missing tooth or several missing teeth, the chances are that you may have some questions about the benefits of dental implants. Dental implants provide many benefits, whether you have lost a tooth naturally, through extraction, or from an excessive case of periodontal disease.


Dental Implants Allow You to Function With Confidence

Missing teeth can affect your ability to eat and speak, but it also affects your confidence. One of the most significant advantages of getting a dental implant is that it allows you to eat, speak, smile, and laugh confidently.

Unlike other restorative dentistry treatments such as wearing dentures, dental implants are permanently placed in your oral cavity, which is why you don't have to worry about implants moving when you are talking or laughing so you can go about your day with a new and improved level of confidence.


Dental Implants Look and Feel Like Natural Teeth

Once the dental implant procedure is complete, and a crown is placed on your implant, the resulting tooth looks and feels like a natural tooth. The crown is attached to the gum line, so your artificial tooth doesn't stand out like other restorations.


Dental Implants Function Like Natural Teeth

Dental implants look and feel like natural teeth, and they also function similarly. Since a dental implant is firmly attached to your jawbone, it serves the same purpose as your natural tooth root and provides stimulation to your jawbone, which helps keep your jawbone healthy.

Moreover, the crown over the dental implant also serves as your natural tooth, which allows you to be able to chew your food with ease.


Dental Implants Can Help Prevent Loss of Jawbone

One of the side effects of a missing tooth is that you also begin to lose the bone mass around the missing tooth. Since there is no root to stimulate your jawbone, your jawbone eventually deteriorates. With dental implants, your jawbone is strengthened by placement of the restored tooth.


Dental Implants Support Your Facial Structure

When missing teeth are not replaced for a long time, it leads to loss of jawbone, which is why individuals with missing teeth have a sunken, aging appearance around the mouth which affects your entire facial structure. Since dental implants keep your jawbone strong, dental implants make one of the best ways to preserve your facial structure.


Dental Implants Are Easy to Care For

Dental implants are easy to care for as they require the same care as a natural tooth. Once you get a dental implant, make sure you brush and floss at least twice a day and schedule regular dental checkups.


Dental Implants are Long-Lasting

Dental implants are easy to take care of, and they can last for a long time provided that you take good care of your dental implant and schedule regular dental checkups.

If you consider getting a dental implant and want to learn more about the benefits of dental implants, schedule an appointment with Dr. Matt Roane at Roane Family Dental. Call us today at (503) 657-1215 to schedule your appointment.