Family Dentistry

West Linn, OR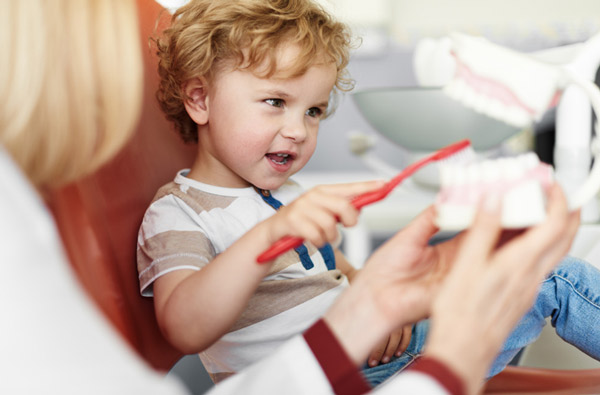 At Roane Family Dental, Dr. Matt Roane offers dental care for your entire family, from toddlers to seniors. We focus on preventing dental health issues from developing rather than treating them. That is why we strongly recommend you schedule your six-month dental appointments with us.
Here are some of the main family dental services we provide:


Cleanings

Dental cleanings do not just help your teeth remain white, but are also necessary to get rid of bacteria and plaque that are a major cause of tooth cavities and gum disease.
We strongly recommend that you come to us for your regular cleanings every six months. During these cleaning sessions, we will check the health of your teeth and take care of any developing issues.
Learn more about cleanings.


Exams

Even if you follow a strict regimen of brushing and flossing, oral issues can still sneak in. That is why it is important to visit us every six months so that we can conduct an oral exam to ensure your teeth and gums are in good health. You can learn more about dental exams from us.
Learn more about routine check-ups.


Oral Cancer Screening

At Roane Family Dental, we offer oral cancer screening as part of our comprehensive oral exam. Oral cancer screening is a preventive screening that is done to detect cancerous or precancerous signs in the mouths of high-risk patients.
If you consume tobacco and alcohol excessively or have a weakened immune system, it is important that you get an oral cancer screening from us during your routine dental appointments to ensure your continued health.
Learn more about oral cancer screening.


Dentistry for Kids

Your child needs dental care as soon as their first tooth erupts, which is often between six and nine months of age. To ensure that your baby's permanent teeth come out healthy, you need to take care of their primary teeth as well.
Getting regular dental appointments for your child can help them maintain good oral health and prevent premature tooth loss that can affect the growth of their adult teeth as well. In addition, any oral health problems are more effectively treated in their initial stages.
At Roane Family Dental, we can help your child get the best dental care for a lifetime of healthy teeth.
Read more about the importance of dental care for your children.


Periodontal Care

The health of your gums is just as important as your teeth. An estimated 47.2% of Americans have periodontal disease and it is the leading cause of tooth loss in the country.
The disease is caused by infectious bacteria which slowly but surely destroy the gum tissues and the underlying bone structures of your teeth, leading to eventual tooth loss.
Gum disease is treatable and reversible in its early stages. At Roane Family Dental, we offer various periodontal care treatments to get rid of this dangerous gum infection and return your gums to their healthy pink state.
Learn more about caring for your gums.


Mouthguards

A mouthguard is a must-have accessory if you participate in physical activities and sports. A mouthguard can help prevent trauma to your teeth and gums by acting as a buffer and distributing the force of the blow.
By using a sports mouthguard, you can prevent various dental emergencies that can have life-long repercussions for you.
Read more about the importance of mouthguards.


Night Guards/Bruxism

If you suffer from bruxism or teeth grinding when sleeping, we may recommend a night guard to treat it. A night guard acts as a barrier between your upper and lower teeth and reduces the pressure that comes from clenching your teeth. Hence, it can reduce side effects like jaw pain, eroded enamel, and cracked teeth.
Read more about the importance of night guards.


Invisalign Clear Aligners

At Roane Family Dental, we offer Invisalign clear aligners, which is a discrete and more comfortable alternative to traditional metal braces. Invisalign involves wearing a series of clear plastic aligners that can move your teeth to the correct position.
We offer Invisalign treatment to image-conscious teens, adults who want a subtle way to straighten their teeth, and people who have had previous orthodontic treatment and their teeth may have shifted.
Discover how clear aligners can discreetly move your teeth.


Sleep Apnea/Oral Appliances

Obstructive sleep apnea is a common sleep disorder that is marked by the cessation of breathing while sleeping. You may suffer a sleep apnea episode when your airways become blocked and your brain wakes you up to resume breathing.
People with sleep apnea have disrupted sleep, irritable mood, daytime fatigue and are at risk of other physical and mental health issues as well. Oral appliances can help these patients have a more restful sleep and start their day afresh.
Learn more about how an oral appliance could improve your sleep.


TMJ

TMJ or temporomandibular joints are hinge joints just in front of our ears that allow jaw movement. When these joints are healthy, you can move your jaw up and down, backward, forward, and sideways without any issues. However, if there is a problem with these joints, you may experience a grating or popping noise, pain in your jaw, limited mobility of the jaw, and other issues.
Dr. Matt Roane offers various therapeutic treatments that can help alleviate the discomfort in your jaw, enabling you to speak, breathe, eat, and smile easily.
Read more about TMJ and the treatments available to help with pain.


Schedule An Appointment

If you are concerned for the health of your mouth, call us at (503) 657-1215 to schedule a consultation with Dr. Matt Roane.