Dental Crowns

West Linn, OR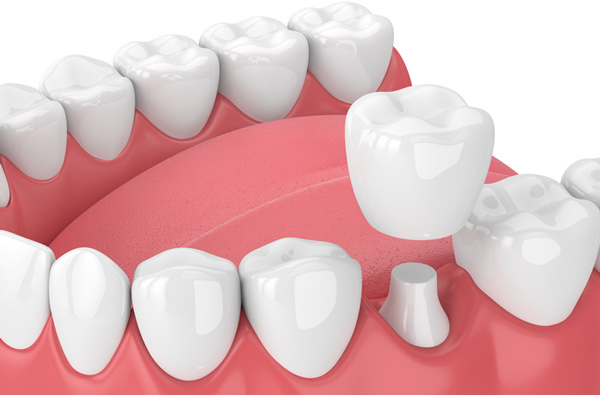 Our dentists at Roane Family Dental have a reputation for fixing the most secure and comfortable crowns. When a patient visits us with a damaged, broken, or missing tooth, we recommend placing a crown for an improved appearance, functionality, alignment, and shape. We make crowns or caps that replicate the shape of the patient's original teeth. Covering a tooth using a crown is also opted when a patient has had a root canal treatment, has a weak tooth that needs protection, wants to cover a dental implant, or hide a poorly shaped, discolored tooth.


Preparing A Crown

We aim to finish the process of fixing a crown in two visits. In the first one, we thoroughly check our patient's oral condition and may take an x-ray of their mouth to look for decaying teeth, and other issues. If there is a decaying tooth, we perform a root canal treatment. Then, we take an impression of the patient's surrounding teeth. The impression is sent to our dental lab, where the crown will be crafted.

We also put a temporary acrylic crown until the permanent crown is ready to be installed. During our patient's second visit, we carefully remove the temporary crown and fix the permanent one if it is of desired shape and color.


Types of Crowns

To make a permanent crown, we use all-metal, metal alloy, all resin, porcelain-fused-to-metal, or all-ceramic base. The material used depends on which tooth is to be covered, cost, and patient preference.

If our patient wants a temporary cover, we put on a stainless steel crown. This protects the filling or the tooth until a permanent crown is made. A stainless steel crown is put over the prepared tooth to be fitted permanently to protect it from further decay. If our patient is a child, this temporary cover will come out with their milk tooth. We usually use stainless steel crowns for children as they do not need multiple fittings, are cost-effective, and require basic dental care.

We recommend getting metal crowns as they do not chip and last longest in terms of wearing down. However, due to their metallic color, we use metal crowns only for those teeth that lie out-of-sight. The material is usually an alloy with a high content of platinum or gold, or base-metal alloy like nickel-chromium, cobalt-chromium, etc.

Another material that we use is porcelain-fused-to-metal. The advantage of this type of crown is that it is color-matched to our patients' adjacent teeth, and is hardly noticeable. However, there might be a dark line near the base of the crown due to the presence of metal. We use porcelain-fused-to-metal crowns for front and back teeth, and long bridges where metal provides the required strength.

All-resin crowns are the most cost-effective ones but wear down easily. We usually do not recommend them due to their short life. We suggest all-porcelain or all-ceramic crowns to those patients who have metal allergies or do not want to show the presence of a crown. These natural-looking crowns also possess excellent strength and are generally preferred to cover front teeth.

For further details on whether crowns are the right solution for your damaged teeth, get in touch with our team today. You can call us, Roane Family Dental at (503) 657-1215 now.