Veneers

West Linn, OR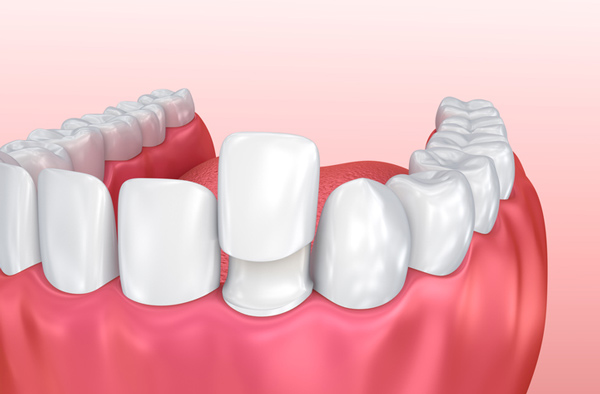 Here at Roane Family Dental we are happy to prepare veneers for you. Veneers are thin covering layers placed on the surface of your teeth, and are used for cosmetic purposes, rather than repairing existing dental health issues. Veneers are useful in a series of situations. Many opt for this treatment in cases of discolored teeth, commonly resulting from high consumption of substances such as coffee, alcohol, and cigarettes. Veneers are often preferable to whitening - a more radical procedure which, depending on the quality of your teeth, may pose certain dental risks. Veneers are also used to change the shape or size of your teeth and straighten them.


Different Materials

Veneers come in two main types: plastic and porcelain. The material will be chosen according to the patient's dental requirements, but it is important to note that each veneer-type has distinctive advantages. Plastic veneers are often much cheaper than porcelain. However, they are more prone to staining, and it is recommended that you replace your plastic veneers after 5 years. Plastic veneers are also considered to be less convincing than porcelain in their appearance. With this in mind, porcelain is a more durable and permanent choice, with each fitting lasting up to 20 years. In terms of cosmetic outcome, porcelain veneers are closer in appearance to natural teeth.


The Procedure

The fitting procedure is easy and pain-free, especially when treating discolored teeth. When dealing with plastic veneers, our doctors are often able to attach them on your first visit. They will "trim" the surface of your teeth, allowing the veneer to fit more easily. As this does not involve any nerve-contact, trimming is a painless procedure. Our doctors will then apply the veneer in layers, using glue in order to make the structure solid, until we reach the desired outcome.

The procedure is essentially the same for fitting porcelain veneers. However, as every layer is developed within the laboratory before being sent to our doctors, the process is slightly longer: usually 2 to 3 visits. Our doctors will roughen the surface of your teeth, and fit you with temporary veneers until the porcelain ones are ready. After around two weeks, the temporary veneers will be removed, and the porcelain ones attached.

Veneers can be applied to one or more teeth. On average, appointments last between one and two hours. Although the process of fitting veneers is painless, as it takes place on the surface of the teeth, a general anesthetic is often used. This is for patients who find it challenging to remain still for the duration of the procedure.

In cases where veneers are used to straighten teeth, fill gaps between them, or change their shape and size, the procedure becomes more complex and so more personalized. In instances like these, our doctors will provide you with an individual treatment plan, based on your current dental condition and your desired result. If you need more information on veneers, feel free to contact our team at Roane Family Dental at (503) 657-1215 any time!